Istanbul's Bosphorus Bridge and Fatih Sultan Mehmet Bridge were both closed on Friday, local television channels reported, without giving a reason.
Dogan News Agency footage showed cars and buses being diverted. CNN Turkey showed two military vehicles and a group of soldiers lined up at the entrance of one of the bridges in Turkey's biggest city.
A Turkish official who did not want to be named said soldiers had been deployed in other cities in Turkey, but did not specify which ones.
Dogan News Agency reported the national police directorate summoned all police to duty in Ankara.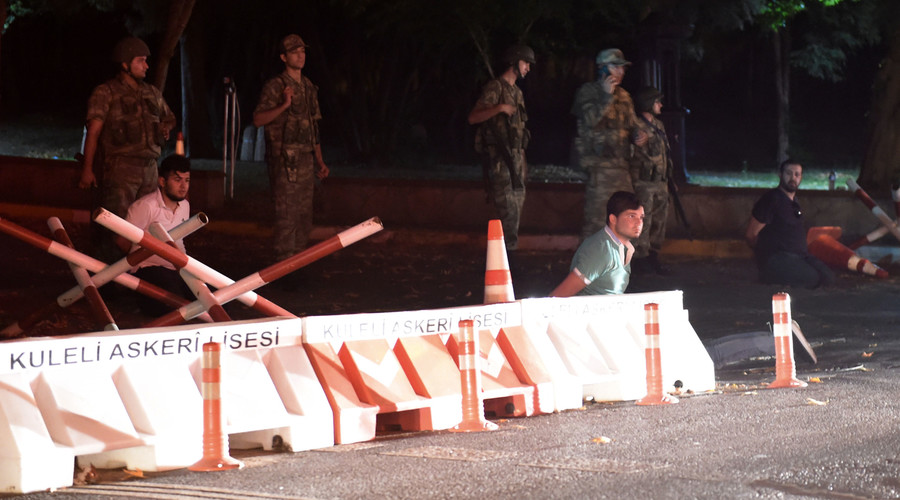 Turkey's government appears to have been overthrown in a coup, as the military claimed taking control over the country.
Heavily armed soldiers and military vehicles closed the two main bridges in Istanbul Friday evening, and while low-flying military jets could be heard overhead.
Tanks have been posted outside Istanbul's Ataturk International Airport and in other locations in the city.
Access to Twitter, Facebook and YouTube is being blocked, while the state-owned TRT television has gone off the air, according to reports from inside Turkey. It's website shows weather.
"Some people illegally undertook an illegal action outside of the chain of command," Prime Minister Bulent Yildirim said, in comments broadcast by private channel NTV.
President Recep Erdogan is reportedly on vacation in the southern Turkish resort town of Bodrum. His status is currently unknown.
Tanks have been posted outside Istanbul's Ataturk International Airport, while armored vehicles were photographed outside TRT offices.
All flights from Istanbul's Ataturk International Airport have been canceled, Reuters reported citing a witness.
The Turkish military announced it was seizing power in the country "to protect the democratic order and to maintain human rights."
US Secretary of State John Kerry said he hopes for "peace and continuity" in Turkey, AFP reported.
© Autonomous Nonprofit Organization "TV-Novosti", 2005–2016.